GOIN' app
The Academic Buddy Programme works together with the GOIN' – find internationals! app.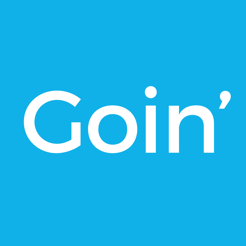 This app, developed by students for students, allows you to get in contact with other students in the Academic Buddy Programme and other international students based on your hobbies, interests, your study and more before even being in Utrecht! You can download the app here:
Apple: https://apps.apple.com/nl/app/goin-find-internationals/id1484607210
Android: https://play.google.com/store/apps/details?id=nl.coffeeit.goin&gl=NL
After registration for the Academic Buddy Programme you will receive an email with a specific Academic Buddy Goin' code.
Why download the GOIN' app?
Going to study abroad? Already find your future (class)mates, fellow citizens, events or locals with Goin'!
Directly connected by joining groups!
Join groups to explore activities with like-minded students. Choose between sports, fun, study or professional groups. Find the events that you can attend in the groups
or organize them by yourself! For example, are you into football? Join '4×4 football' and join their events. More into a drink on Friday night? Join 'International students drinks' and don't miss any fun.
Connect with other students before arrival!
Check today who will be your future (class)mates. Filter based on study, nationality and more to make connections even before you arrive. Ask questions to people who are going through the same struggles and fix all your to-do's, but now together!
Check the arrival guide: GOIN' created a simple collection of nice to do's, must do's and should do's. Not the basic info you're used to, just a few really practical tips from internationals that came here before you.