Agenda
26 October 2022
14:00 - 17:00
Parnassos Cultuur Cafe - Kruisstrat 201
Academic Buddy Coffee Moment
First Coffee Moment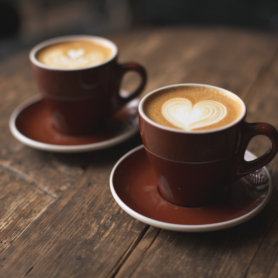 On October 26th, the Academic Buddy Programme: Intercultural Exchange is hosting its first coffee moment in collaboration with the Skills Lab in Parnassos Cultuur Café! Come join us for a free coffee or tea to discuss any questions you may have about academia. 
This is also a great opportunity to spend time with your buddy and/or other participants of the program, wind down from the busy block, and share some intercultural experiences. 
Are you interested? Sign up here!*
*Please note that there are a limited number of slots available.